How to help
Financial donations are greatly appreciated to assist with vet care,
vaccinations and supplies.
Donate by Paypal

Donate by Mail
Michigan Orphan Kitten Rescue
PO Box 779
Saline, MI 48176
We are a 501(c)(3) non-profit organization and your donation is tax-deductible to the extent allowable by law. Consult your tax advisor for details.
Receipts will be mailed for all check donations.
Wish List
If you prefer to donate supplies, please select from our wish list items below. If you have a question about donating a particular item, email us at .
Baby blankets (approx. 2 ft. by 3 ft.)
Petmate 2 Door Deluxe carriers (top loading)
Unscented baby wipes
Boxes of plain white tissues
Paper towels
Clay litter (not scoopable)
Gerber plain meat baby food – chicken or turkey
Small pet beds (8-14 inches)
Gift cards for pet stores and major retailers (Target, Meijer etc)
Additional Fundraisers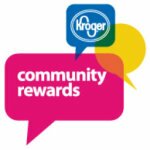 Do you shop at Kroger? Register your Plus Card to Michigan Orphan Kitten Rescue #40038 and we'll receive a donation each time you shop! Visit www.krogercommunityrewards.com for details.
Donate points to Michigan Orphan Kitten Rescue